Uncle Fohun's life was like a rollercoaster ride, filled with ups and downs, twists and turns. From his daring journey across the Banking sector to his fearless pursuit of new experiences in politics, he truly embraced life to the fullest. Today, we come together to honor his adventurous spirit and toast to the countless memories he created along the way. He was a beacon of positivity, always encouraging us to pursue our dreams and embrace life's adventures.  He possessed an aura of mystique that intrigued everyone he encountered. From his piercing gaze to his infectious smile, he exuded an undeniable air of intrigue. His life was a tapestry of extraordinary experiences, filled with unspoken stories and remarkable achievements, leaving those around him yearning to uncover the secrets he held within. It was apparent that he led a life far from ordinary.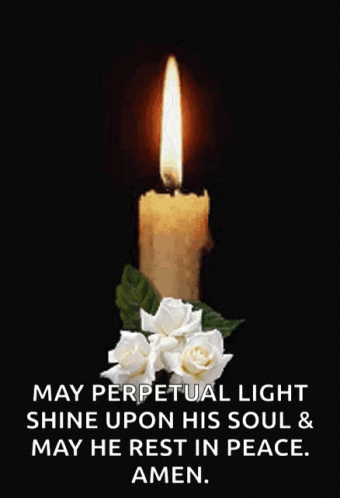 He may no longer be with us physically, but his legacy will continue to inspire us. His genuine kindness, unwavering optimism, and zest for life serve as a reminder to embrace every moment and spread hope with joy. In the circle of life, there comes a time when we must bid farewell to those who have played a significant role in our lives. Such is the case when we lose a beloved uncle and boss—a leader who has guided us, challenged us, and inspired us. Uncle Fohun thrived on mentoring. He truly lived and breathed mentoring.
He was highly respected and listened to by his colleagues and friends. There's an instance that remain vividly with me to date- During his initiation into politics in 1994, we ran out of funds when we got to Ifo, Ogun state. Uncle Fohun tore out a blank edge of a newspaper, signed his name with a note and asked me to take it to the Triumph Merchant' managing director , Chief Esan Ogunleye. There was no prior discussion nor phone conversation. On getting to Triumph Merchant bank, I presented the newspaper cutout to Chief Esan and within minutes, I was on my way back to Ifo with Naira notes.
Uncle Fohunola had an impeccable wit that could leave us in stitches. His quick comebacks and clever wordplay never failed to elicit laughter from all those around him. His ability to find humor in even the most mundane situations was truly a gift. We will forever cherish the laughter he brought into our lives and carry his lighthearted spirit with us.
As I reflect on the extraordinary life of my uncle, I am overwhelmed by a sense of gratitude for having been touched by his presence. His legacy serves as a constant reminder to embrace life's adventures, to pursue our passions relentlessly, and to cherish the relationships that enrich our lives. His impact on our family and friends will endure for generations to come, as we carry forward the lessons he taught us and strive to make our own mark on the world. His life was nothing short of extraordinary, and his essence will forever reside in our hearts.He did not come across as uncle nor behave as one to any of us and this culminated in all of us addressing him as dad. He was also the glue in the extended family from Ipaja to Idiaga and Eruku to Ewekoro.
Today, we gather to honor Uncle Fohunola, a man whose light shone brightly in our lives. He taught us to find joy in the simplest of things, and his absence leaves a void that cannot be filled. As we remember him, let us carry his spirit with us and strive to be the best versions of ourselves, just as he always believed we could be.
His attitude to life is inexplicable. A man who laid a foundation for a new house in his late seventies is a man whose attitude to his own altitude is
worthy of emulation. He was an embodiment of hope. He had a special way of making everyone around him feel loved and valued. His infectious smile could light up a room, and his genuine interest in others made us feel truly seen. I will forever cherish the moments I shared with him – business meeting at Berni David office, Idumota, the heartfelt conversations, and the first telephone conversation (Marriage Counselling) in 1996 after my exit from BDNL for Saro Agrochemicals. Today, i smile through my tears as i remember him and the happiness he brought into my life.
His life serves as a profound source of wisdom and life lessons. From him, I learned the importance of perseverance and determination in the face of adversity. He taught me the value of curiosity and the power of exploration. His life exemplified the notion that it is not the destination that matters, but the journey itself. Through his example, he instilled in me the belief that a life well-lived is one filled with passion, purpose, and a thirst for knowledge.
In my grief, I find solace in knowing that my boss, nay my Uncle has found eternal rest. As we navigate the days ahead without him, we hold on to the memories, the laughter, and the love he showered upon us. Chief , your spirit will forever live on, and we will carry your legacy with us always. Rest in peace, dear boss, dad and uncle, knowing that you were deeply cherished and loved.
Finally, as we mourn the passing of an extraordinary father, grandfather, uncle, brother , husband, and political juggernaut, we find solace in knowing that his life was not only well-lived but also filled with purpose and passion.
Abiodun Egunjobi
Providence.
Spread the loveHumans are fond of doing stupid things. Stupidity…