In the diaspora, news have circulated on October 17, 2018, that shops owned by Nigerians in Ghana have been closed. Also, a ridiculous demand has been formulated by the Ghanaian Government: "demanding that traders must have one million dollars as minimum foreign investment capital to do business in Ghana as stipulated by its Ministry of Trade and
Industry (GIPC) Act, 2013" (https://goldstreetbusiness.com).

It is even disturbing when the Goldstreewtbusiness.co., disclosed that "the Ministry of Trade and Industry, through the Ghana Investment Promotion Centre (GIPC) and Ghana Unionof Traders Association (GUTA) in a joint operation established a taskforce with specific mandate to clamp down on Nigerian traders." (https://goldstreetbusiness.com/news/ghanas-closure-of-over-400-nigerian-shops-worrisome-nigeria-govt/ 17 October 2018).

West Africans need to respect the Protocol of ECOWAS

The Economic Community of West African States (ECOWAS) is a West African regional organization of 15 West African countries established on 28 May 1975. The focus of this organization, is the promotion of the economic integration among its members. Accordingly, ECOWAS has three official languages: English, French, and Portuguese.

PROTOCOL A/P.1/5/79 RELATING TO FREE MOVEMENT OF PERSONS, RESIDENCE AND ESTABLISHMENT as envisioned and put in place by the High Contracting Parties.

"RECALLING that sub-paragraph (d) of paragraph 2 of Article 2 of the Treaty of the Economic Community of West African States calls on Member States to ensure by stages the
abolition of the obstacles to free movement of persons, services and capital;
RECALLING also that paragraph 1 of Article 27 of the Treaty of the Economic Community of West African States confers the status of Community citizenship on the citizens of Member States, and enjoins Member States to abolish all obstacles to freedom of movement and residence within the Community;
RECALLING further that paragraph 2 of Article 27 of the Treaty of the Economic Community of West African States further calls on Member States to exempt Community citizens from holding visitor's visa and residence permits and allow them to work and undertake commercial and industrial activities within their territories;
CONVINCED of the need to spell out in this Protocol the various stages to be undergone to accomplish complete freedom of movement as envisaged by sub-paragraph (d) of paragraph 2 of Article 2 and Article 27 of the Treaty of the Economic Community of West African States" (http://documentation.ecowas.int/download/en/legal_documents/protocols/PROTOCOL%20RELATING%20TO%20%20FREE%20MOVEMENT%20OF%20PERSONS.pdf)
Nigerians and Ghanaians do have common Heritage

According to some Western historians and such medium as britannica.com, Kwa languages are classified as a branch of the family consisting of 45 languages spoken by approximately 20 million people in the southern areas of Cote d'Ivoire, Liberia, Ghana, Togo, and Benin in the extreme southwestern corner of Nigeria.

Yes indeed, the KWA groupings in Liberia, are genetically and linguistically linked to the Igo, Ashanti, Akan, Yoruba, etc., Dr. Barry Fell & Edo Nyland were correct in their research when they reflected in the following: "Igbo is in the family of Niger–Congo languages called Kwa by European linguists, which includes many Nigerian and West African languages like Ashanti, Akan, Yoruba and Benin (Edo).

It is not accidental that the first President of Ghana and Nigeria, both attended the same university in the United States of America. Both unique African personalities attended the same historical black university. Many Africans who return home after completing their studies in the United States have taken up leadership positions. Dr. Nnamdi Azikiwe, was a graduate of
Lincoln University, Pennsylvania, was elected first President of Nigeria. Dr. Kwame Nkrumah, also at Lincoln University, he too return home and became that country's first President after British Colonial rule in 1957.

In retrospect, one can also recall that during the Shagari Administration, late in January 1983, about 3 million people, mostly from other West countries were deported out of the country within two weeks. According to a Nigerian writer, Olajide Aluko, "from the time the Buharai government came to power in a coup d'état on December 1983, and 30 April 1983, 12,000 father illegal aliens have been deported from Nigeria"

(https://www.jstor.org/stable/722327?seq=1#page_scan_tab_contents). Interestingly, most Ghanaians were also deported at the time from Nigeria during this period.

Conclusion
It is unfortunate as the result of the closure of Nigerian owned shops, Madame Stella Ogonna Okpaleke, (a Nigerian national) 'whose shops were locked for her failure to meet strict trading conditions put by the Ghana Government, reportedly committed suicide on September 22, 2018' (https://allafrica.com/stories/201810100008.html ).

It is a shame that unfortunate episodes have and continue to take place in West Africa. If the Protocols are true and signed, respected and honored by all the countries within the sub region, how can any West African called fellow Africans as illegal aliens, be it in Nigeria, Ghana Liberia or any other West African nationals? The Economic Community of West African States Monitoring Group (ECOMOG), which is a multilateral armed force established by the Economic Community of West African States (ECOWAS), is a good thing and provides a hope for the preservation of peace and stability within the West African Sub region. This noble organization needs to be respected, honored and cherished always….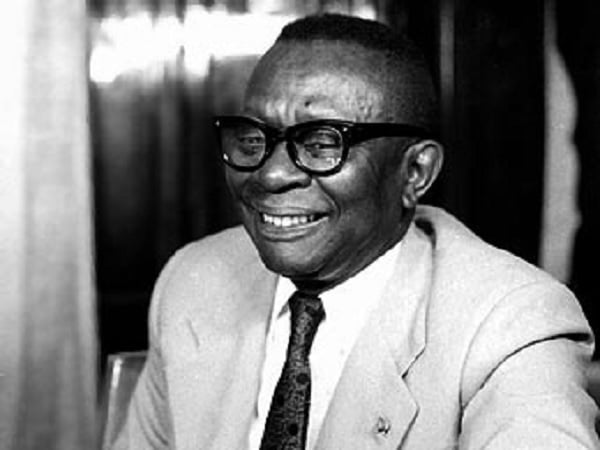 Let us continue to perpetuate the lovely ideology of Pan-Africanism. That belief that African peoples, both on the African continent and in the Diaspora, do share not merely a common history, but a common destiny. Irrespective of our colonial legacies, our sense of interconnectedness, pasts and futures has taken many forms, especially in the creation of political institutions and the common understanding that we all belong to mother Africa. Indeed, the spirit and protocols of the formation of ECOWAS are a reflation of the Pan-Africanist spirit, something that the father of Ghanaian Democracy fought for, His Excellency, Osagyefo Dr. Kwame Nkrumah. In this token, all Liberians should be proud as well, that the vision for the formation of ECOWAS, came from former Liberian President William V.S. Tubman. All Africans, especially West Africans, will continue to cherish his inspiration, for his initial proposal in 1965 to form a West African Economic Community with Cote d'Ivoire, Guinea and Sierra Leone. May the Legacy of these African personalities, continue to unify all people of Africa lives on, forever and ever, in our hearts and in our actions.
Spread the loveAs the nations of the world endeavor to…